Launch of IMREDD's self-driving vehicle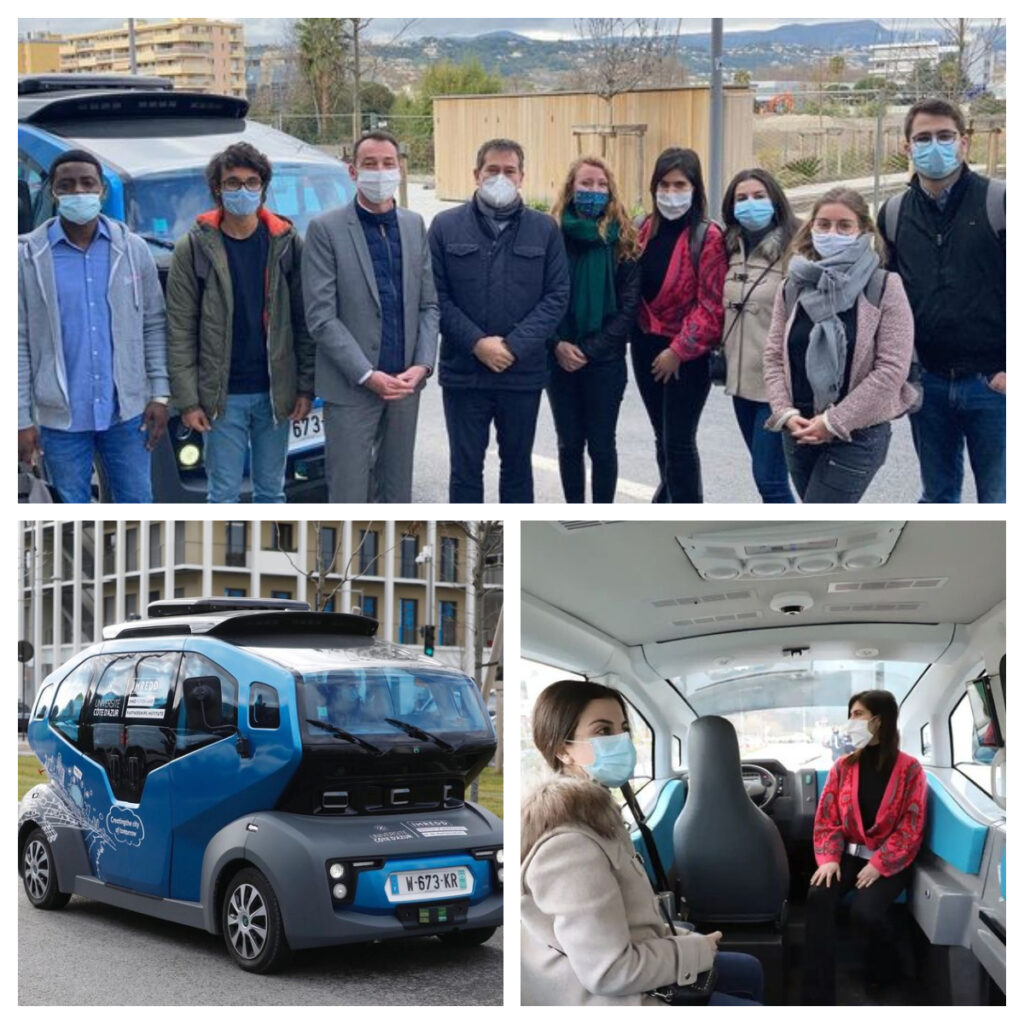 Our students are at the forefront of innovations!
IMREDD has inaugurated its electric self-driving shuttle. The experiments will be carried out in the Carros-Le Broc industrial zone to determine the infrastructure and urban planning needed to support the implementation of self-driving vehicles as a viable public transportation option. This project supports the region's strategy to decarbonize transportation and reduce greenhouse gas emissions by 55% by 2030.
Students of the MSc Engineers for Smart Cities have the opportunity to contribute their ideas and research to this project!