Study module coordinators
Modules are taught by faculty leading their field of research and augmented by experienced practitioners drawn from industry, business and government equipping participants with the latest knowledge and skills.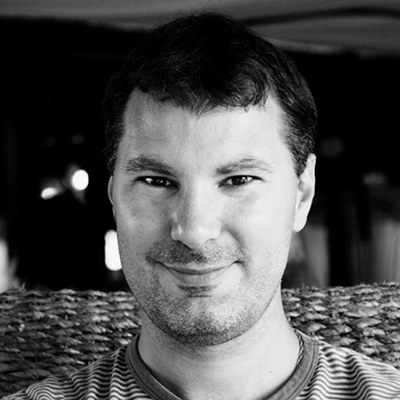 Dr Matteo Caglioni
Associate Professor in Geography at Université Côte d'Azur
Program Director and Coordinator of the Smart Mobility module
Engineer in Environmental Management and Urban Planning, graduated in 2003 from the Engineering Faculty of Polytechnic of Milan (Italy), he achieved the qualification to practice engineering profession in the same year. Awarded with scholarship for Ph.D. program on Sciences and Methods for the European City and Territory, in 2008 he got a doctoral degree at the Department of Civil Engineering, University of Pisa (Italy). Lecturing at different graduate and post-graduate levels, in 2013 he joined the University Nice Sophia Antipolis (France), as Associate Professor in Geography and researcher at ESPACE laboratory of CNRS. Awarded with UNS prize for research in 2014, currently he is the Head of Department of Geography, Urban Planning and Sustainable Environment.
Member of several COST Actions of European Commission in Transport and Urban Development (TUD) and Trans-Disciplinary (TD) domains, he applied for specialized training school in 3D-GeoInformation for Risk Management at Technology University of Delft and at University of Amsterdam (The Netherlands). His main teaching and research fields are Urban Modelling and Geosimulation, Artificial Intelligence in Geocomputation, Smart Mobility, Geographical Information Science, Spatial and Data Analysis, Big Data and Volunteered Geographical Information, Ontology and Semantic Enrichment of 3D City Models.
Marianne Mensah
Climate Educator and Coordinator of the Smart and Sustainable City module
Marianne Mensah works on developing international partnerships which foster excellence, innovation, and cross-disciplinary projects to address societal challenges. Prior to joining UCA, Marianne worked for international development agencies. At the French Development Agency (AFD), she served the group as a Regional Coordinator where she worked on environment, energy, and education projects. Prior to AFD, she worked for UNDP on project coordination and performance reviews in Brazil, in Africa and various countries in Eastern Europe and Central Asia.
She contributed to publications on innovations for sustainable development and on innovative finance. She holds a master's in public administration from Harvard Kennedy School of Government and a master's in economics from Sciences-Po Paris.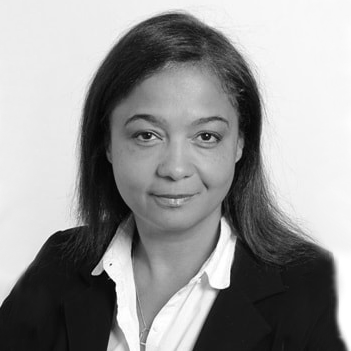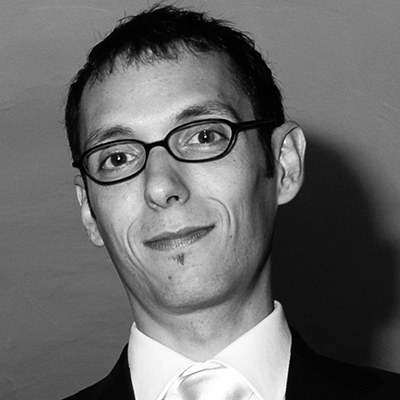 Dr Giovanni Fusco
Research Director in Geography and Planning at Université Côte d'Azur
Coordinator of the Urban Design and Sustainability module
Engineer in Environment and Planning (Politecnico di Milano, Italy), PhD in Geography (University of Nice Sophia-Antipolis) and in Urban, Territorial and Environmental Planning (Politecnico di Milano). Formerly Associate Professor of geography and planning at the University of Nice Sophia-Antipolis, joined CNRS in 2012. His main research interests are spatial analysis and modelling of urban space, urban morphology, metropolisation process, housing and residential segregation, transportation geography, sustainable urban development, spatial strategic foresight, artificial intelligence applied to urban modelling, uncertainty issues in geographic knowledge. His main fields are urban and regional systems in Mediterranean Europe (France, Italy, Spain), North America (Canada) and Emerging Countries (India, Latin America).
Director of several research projects on urban and regional modelling with grants from CNRS, PREDIT (French National Research Program on Land Transportation), ANR (French National Research Agency), DATAR (French Agency for National and Regional Planning), the French Ministry of Environment and Planning, local authorities and private bodies (Renault, CCINCA). Member of the European Research Group Spatial Simulation for the Social Science, GDR Magis and Policy Analytics, member of the scientific board of Computer Environment and Urban Systems and L'Espace Géographique.
Valentina Vologni
Project Manager at Capenergies (green and low carbon energies competitiveness cluster)
Coordinator of the Smart Energy module
Environmental Engineer, Valentina Vologni graduated from the University of Pavia (Italy) and holds a European Master EUREC specializing in renewable energies. As a Renewable Energy researcher, she first develops wind, photovoltaic and hydraulic power projects for the Norwegian research institute Teknova. As a project engineer, she participates in the activities of "La Maison Passive" network dedicated to very high energy performance buildings, where she develops training courses for building owners and construction companies.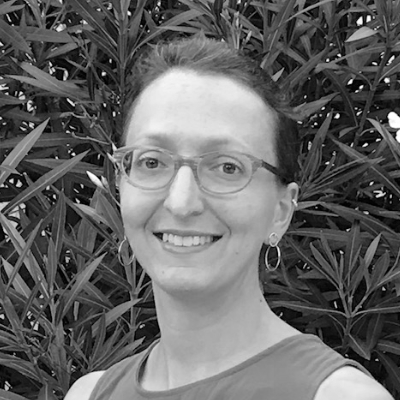 She also contributes to the EuroPHit European project whose objective is the large-scale deployment of innovative solutions for renovation in the residential and tertiary sector. At the French Environment and Energy Management Agency, she leads R&D projects in the field of industrial ecology and thermal comfort in tropical climate. As R&D coordinator for the Building Department, she is in charge of the 4th edition of the national call for projects "Towards responsible buildings by 2020". In the field of smart grids, she joined Enedis in 2018 as Project Management Officer to help pilot the Nice Smart Valley demonstrator, part of the European Interflex program. Valentina Vologni joined Capenergies in 2019 as Flexgrid Project Manager.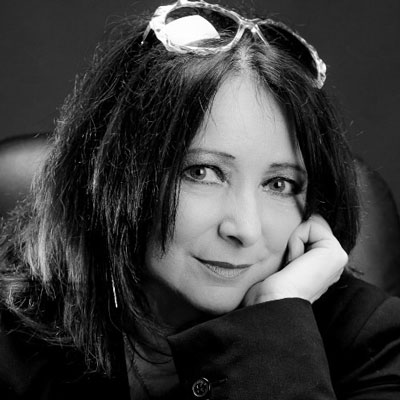 Laurence VANIN is Doctor of Letters in political philosophy and Epistemology. Essayist and Director of several collections including Chemins de pensée or Philosophie & Ethique de la Smart City at Éditions Ovadia.
She joined Université Côte d'Azur as a Philosophy Lecturer and Researcher at the RETINES laboratory dedicated to Risks, Epidemiology, Territories, Information, Education and Health. Member of the Smart Deal expert committee (digital transition plan of the Alpes-Maritimes department) chaired by Marco LANDI and of the Ethics Committee of the Responsible Digital Institute.
Dr Amel Attour
Associate Professor in Management at Université Côte d'Azur
Coordinator of the Business Challenges in Smart Cities module
Amel ATTOUR is Associate Professor in Innovation and Strategic Management at Université Cote d'Azur and researcher at GREDEG (research institute in Economics, Management and Law research Group (GREDEG)). Her current researches are on digital innovation within ecosystems. Her research fields are: business model, digital innovation and knowledge management. She leads research projects on innovation within mobility ecosystems with a focus on nascent and renewal strategies. She supervises and co-supervises three PhD thesis on business model innovation within mobility ecosystems.
Originally PHD in Economics, University of Nice Sophia Antipolis, 2008, she obtained the French accreditation to direct research in Management, University of Grenoble-Alpes, 2018. Indeed, she started working as a research engineer at Orange Labs Sophia Antipolis where she has prepared her PhD dissertation that was about digital policy innovation diffusion in French local governments. Then, she was associate Professor in Economics and Management at University of Lorraine and researcher at the Bureau for Economic Theory and Applications -Nancy where she has lead researches on digital innovation in local governments' systems and on nascent ecosystems in smart cities. She was Head of "Economics Organisations Business" Department of Mines Nancy which is one of the French generalist engineering Grandes Ecoles. Now, she is comeback at Université Cote d'Azur where she is head of Technology degree graduate (DUT in French) in Information & Communication, option Communication of organisations, IUT Nice Cote d'Azur. Her teaching are on: strategic management, business model innovation, business and innovation ecosystems.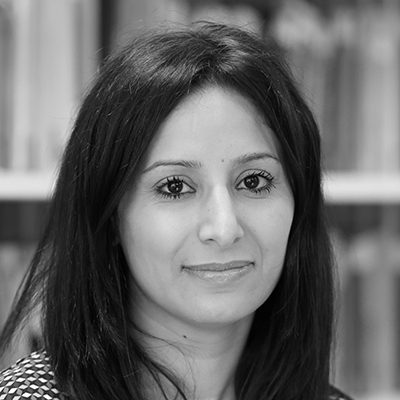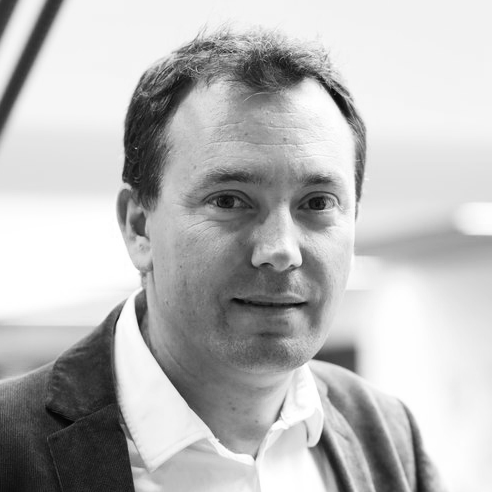 Pr Benoit Miramond
Professor in bio-inspired computing at Université Côte d'Azur
Co-coordinator of the Data and AI for Smart Cities module
He conducts his research at LEAT Lab (Electronics, Antennas and Telecommunications) with more than 10 years of expertise in the domain of bio-inspired computing and neuromorphic architectures for embedded systems.
He is a board member of the interdisciplinary BioComp research group (GDR) from CNRS dealing with bio-inspired hardware systems.
He teaches computer organization, digital electronics, embedded systems, SoC design, wireless sensors at Polytech Nice Sophia engineering school.
Pr Frédéric Precioso
Professor in Artificial Intelligence at Université Côte d'Azur
Co-coordinator of the Data and AI for Smart Cities module
Since 2011, Frederic Precioso is Professor at Université Côte d'Azur, lecturer at School of Engineering Polytech'Nice Sophia, member of the SPARKS (Scalable and Pervasive softwARe and Knowledge Systems) team of the I3S UMR 7271 CNRS-UNS laboratory.
He is member of Maasai, a Joint Research Project between INRIA-CNRS-UCA.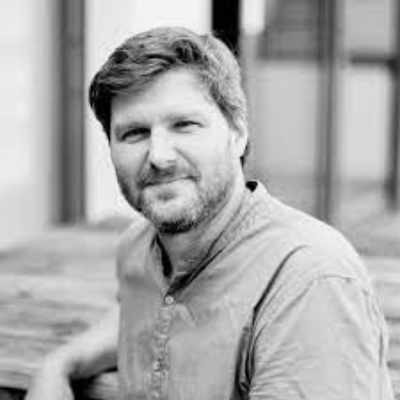 His main research interests are: Machine learning, Deep Learning, for many application domains.
Since September 2018, he is Scientific and Program Officer for the French National Research Agency (ANR) for State Investment Programmes Division and Digital Technology and Mathematics Dept.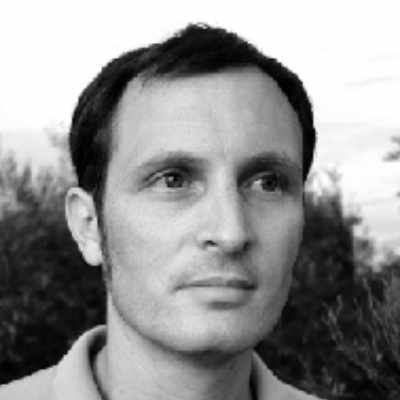 Pr Fabien Ferrero
Professor in Antennas at Université Côte d'Azur
Coordinator of the Connected City module
Fabien Ferrero received his PhD degree in electrical engineering in 2007 from the University Nice-Sophia Antipolis. From 2008 to 2009, he worked for IMRA Europe (Aisin Seiki research center) as a research engineer and developed automotive antennas. In 2010, he is recruited as Associate Professor at the Polytechnic School of the University Nice Sophia-Antipolis. Since 2018, he is full Professor at Université Côte d'Azur.
He conducts his research at the LEAT (Laboratory of Electronics, Antennas and Telecommunications). His research concerns the design and measurement of millimetric antennas, IoT systems and reconfigurable antennas.